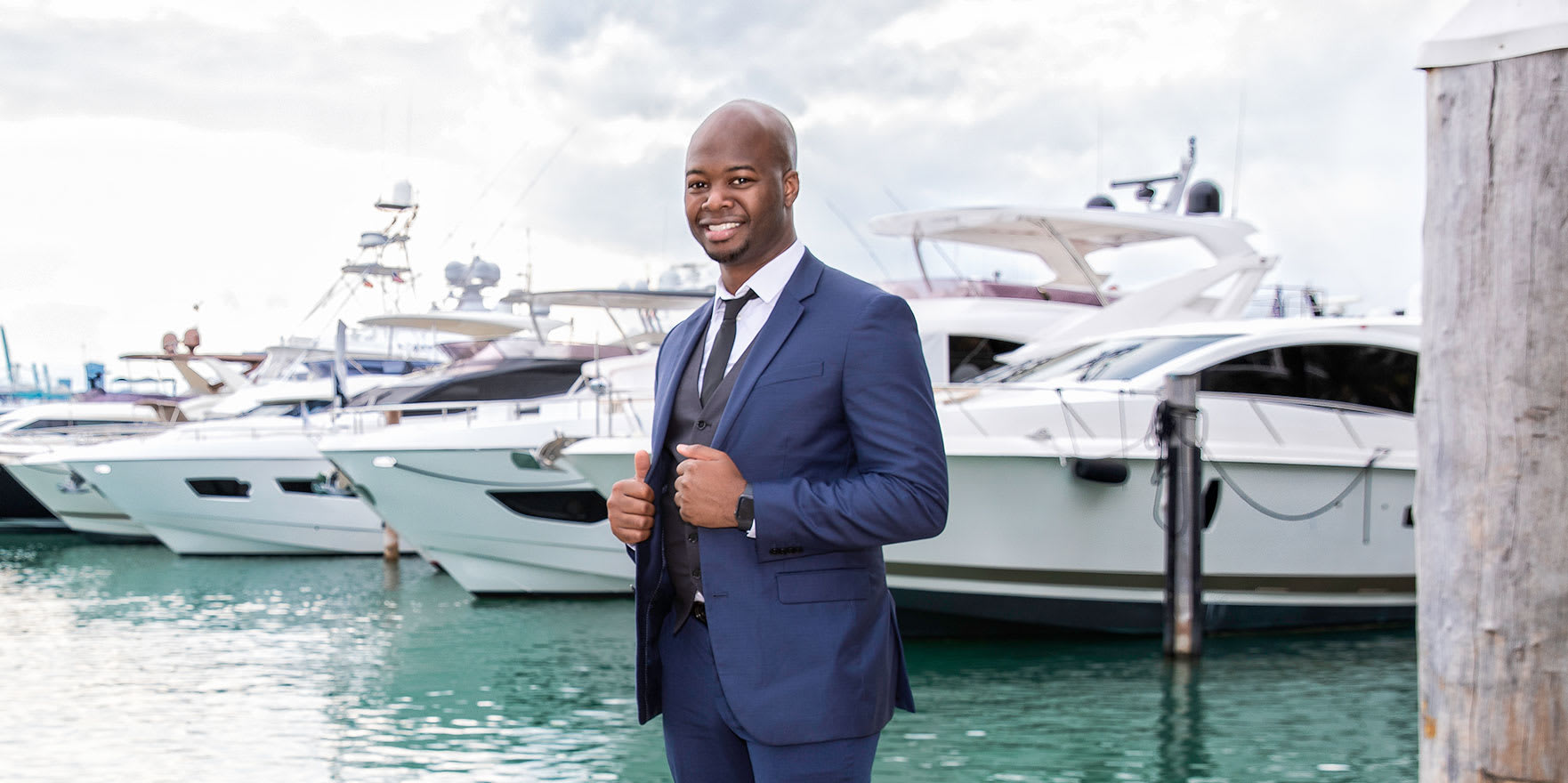 With a passion for finding his clients the perfect home and a talent for forging long-lasting relationships, Dr. Adrian Burke is a rising star in the real estate industry. A global real estate advisor with ONE Sotheby's International Realty, as well as a Certified International Property Specialist and Certified Luxury Home Marketing Specialist, Burke helps clients from around the world build wealth and enhance their financial portfolio through strategic purchasing of Miami real estate. "Purchasing property outside of your home country can be a complicated process, but we're here to help," he says.
To keep a healthy client database, Burke regularly attends conferences — such as various Sotheby's-only conferences, Inman Luxury Connect in Los Angeles, Secovi in Brazil, LPS in China, and MIPIM in Cannes — with other professionals in the industry. This practice helps local sellers reach international real estate professionals and their buyers in a market that's fueled by international interest.
Coming from an eight-year career as a pharmacist, Burke treats all clients with the same level of discretion. "I know what it means to respect the privacy of client transactions," he explains, adding that establishing trust early on through providing honest feedback is fundamental to his success. "Building a strong personal brand can only be achieved through belief in oneself and a deep appreciation of clients and their needs — before they have to ask."
Burke has an innovative, multipronged marketing approach, combining high-end property videos with 3D Matterport tours, paid social media ads, email blast marketing, and networking with industry peers and past clients to expand his reach internationally.
This year, Burke qualified for entry into the Institute for Luxury Home Marketing's Million Dollar Guild. He also completed a wealth creation and retention course with real estate investor and coach Larry Kendall.
Burke is a local board member of the International Real Estate Federation (FIABCI). He loves traveling, working out at Equinox, and showing others the best of Miami.