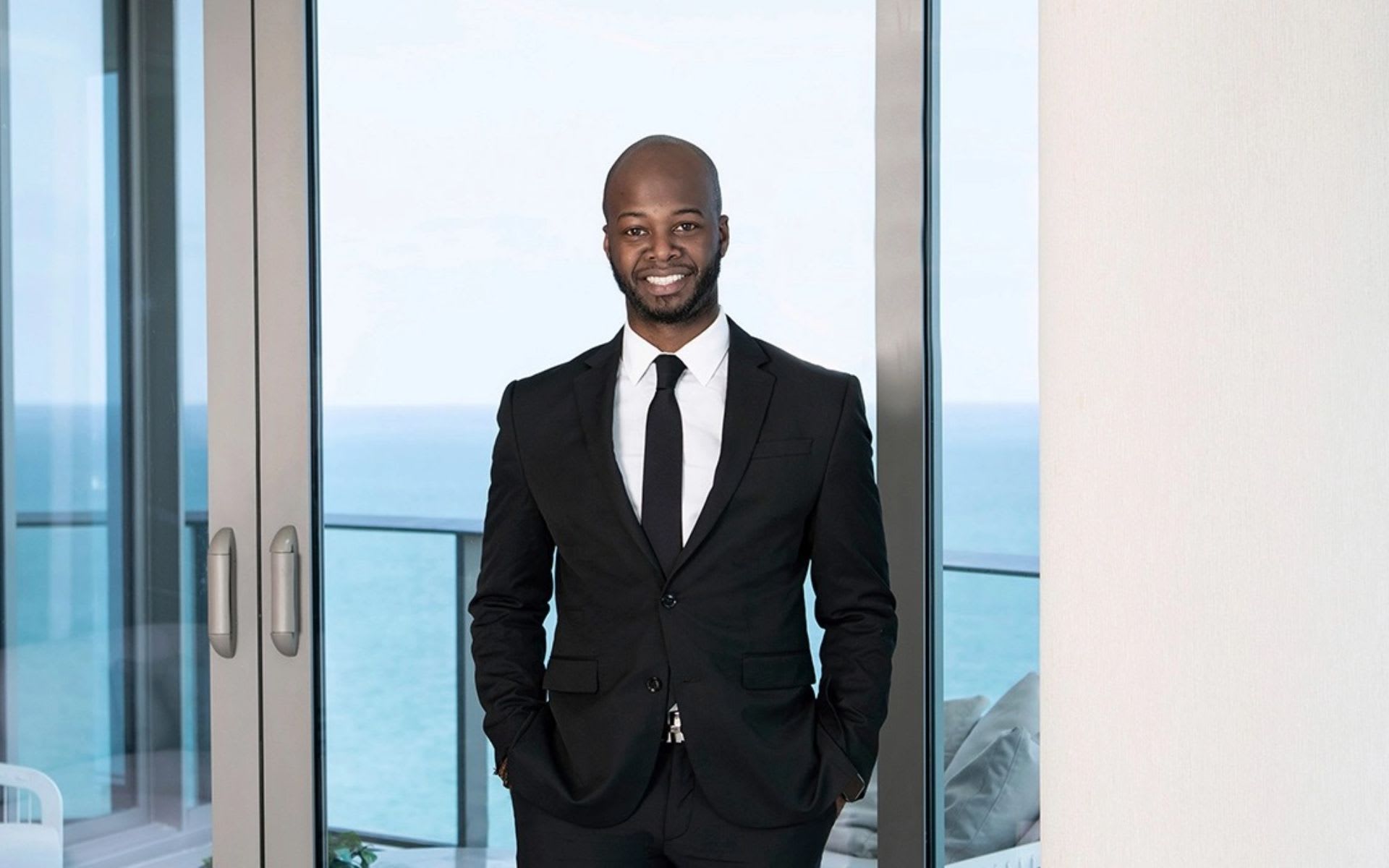 Dr. Adrian Burke fell in love with the real estate industry by chance. "I was a pharmacist for eight years and became a licensed real estate agent to learn more about investing my surplus income," recalls Burke, a global real estate advisor with ONE Sotheby's International Realty. Yet his side hustle soon turned into a full-time job, as his passion for helping others navigate the buying and selling processes blossomed and his knowledge and network grew.
Working in Brickell and Miami Beach with luxury buyers and sellers, as well as investors and builders, Burke applies the precision of a Doctor Of Pharmacy to every transaction. "As a pharmacist, if I made a mistake, someone could die or could get hurt," he explains, adding that this year, he was able to retire from his former job to focus entirely on his work with ONE Sotheby's International Realty. "In real estate, mistakes can result in lost opportunities or capital."
Moving to Miami from Jamaica at a young age, Burke understands what attracts newcomers to the city, whether they're from out of state or another country. "My perspective allows me to see the value Miami provides to the rest of the world," he says.
To stay current, Burke attends real estate conferences including MIPIM, Inman Connect, Sotheby's GNE and Luxury Property Showcase and relies on the latest technology like Matterport virtual tours, QR codes and social media marketing to reach both domestic and international client base.
Burke is a Certified International Property Specialist and Certified Luxury Home Marketing Specialist. With an eye toward the future, he aspires to form his own team. In the meantime, he's fully dedicated to serving each and every one of his clients, providing them with a strategic game plan and an accurate set of expectations. "I'm no stranger to hard work," he declares.